Lara Aston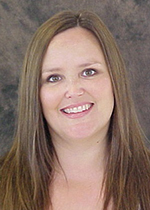 Marine Sciences Laboratory
Pacific Northwest National Laboratory
1529 West Sequim Bay Road
Sequim, Washington 98382
Send Email
Biography
Ms. Aston has been with PNNL since 1999 and is currently a research scientist in the Coastal Sciences Division of Pacific Northwest National Laboratory at the Marine Sciences Laboratory. Ms. Aston has a strong background in environmental assessment, ecological restoration, environmental permitting, and stakeholder outreach. Recent research and project management has been focused on large-scale restoration planning and prioritization in Puget Sound and on rangeland. Ms. Aston is also the Technology to Market (T2M) lead for PNNL's DOE Wind and Water Power Technology Office portfolios and is responsible for business development for the Environmental Restoration and Protection business line.
Ms. Aston has over eight years of experience as a Subject Matter Expert (SME) in terrestrial and wetlands ecology and human health for National Environmental Policy Act (NEPA) compliance for energy development projects and has contributed to multiple environmental reviews and subsequent draft and final Environmental Impact Statements, Environmental Assessments, and Biological Assessments. Ms. Aston's strength lies within her ability to manage the complexities of interdisciplinary programs by possessing the technical knowledge to collaborate with other scientists, engineers, and regulatory agency officials and experts from various disciplines to successfully deliver quality work.
Research Interests
The use of mycorrhizal fungi (and other soil microbes) to enhance restoration efforts.
The use of select fungi and bacteria to decontaminate soils, sediments, and groundwater.
Conducting environmental reviews for NEPA and ESA compliance as part of the process for permitting large energy projects throughout the United States (including transmission lines).
Education and Credentials
2004 M.S., Science, University of Washington
1999 B.S., Environmental Science, Western Washington University
Affiliations and Professional Service
Society for Ecological Restoration
Air and Waste Management Association
Awards and Recognitions
Outstanding Performance Awards – 4
Outstanding Team Award – 1
PNNL Publications
2015
Aston L.M., and A.M. Gorton. 2015. Scale-up Trials Using Weed Suppressive Soil Bacteria in Rangeland Restoration - Design, Methods, and Implementation: An Experts' Workshop. PNNL-24833. Richland, WA: Pacific Northwest National Laboratory.