Charles Brandt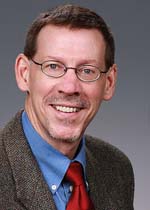 Marine Sciences Laboratory
Pacific Northwest National Laboratory
1529 West Sequim Bay Road
Sequim, Washington 98382
Send Email
Biography
Dr. Brandt is the Director of the Coastal Sciences Division within Pacific Northwest National Laboratory's Energy and Environment Directorate. The division includes approximately 60 staff based at the Marine Sciences Laboratory (MSL) in Sequim, Wash., and at offices in Seattle and Portland, Ore. The division's work focuses on coastal environmental health and restoration, sustainable ocean energy, understanding and mitigating effects of climate change on coastal systems, and coastal security. Prior to his current position, Dr. Brandt managed PNNL's $20 million business portfolio in environmental sustainability, ensured expert delivery on environmental projects totaling $80 million, and served as a technical group manager. Dr. Brandt is an ecologist conducting research for more than 20 years with a specialty in the area of biological fate and effects of contaminants. He serves as a peer reviewer for several international journals in the areas of mammalian field studies, oil and gas industry effects on the environment, and ecological risk assessment. Dr. Brandt is an adjunct professor in the Zoology Department at Washington State University.
Research Interests
Terrestrial ecology
Ecosystem management and impact assessment
Environmental analysis and modeling
Ecological risk assessment
Education and Credentials
Ph.D., Zoology, Duke University
B.S., Zoology, Oregon State University
Affiliations and Professional Service
Society for Environmental Toxicology and Chemistry
American Chemical Association
Ecological Society of America
AAAS
PNNL Publications
2012
2007
2005
Scott M.J., C.A. Brandt, A.L. Bunn, D.W. Engel, P.W. Eslinger, T.B. Miley, and B.A. Napier, et al. 2005. "Modeling long-term risk to environmental and human systems at the Hanford Nuclear Reservation: Scope and findings from the initial model." Environmental Management 35, no. 1:84-98. PNNL-SA-37678.
2002
Brandt C.A., J.M. Becker, and A.C. Porta. 2002. "Distribution of Polycyclic Aromatic Hydrocarbons in Soils and Terrestrial Biota After a Spill of Crude Oil in Trecate, Italy." Environmental Toxicology and Chemistry 21, no. 8:1638-1643. PNNL-SA-34726.
1999